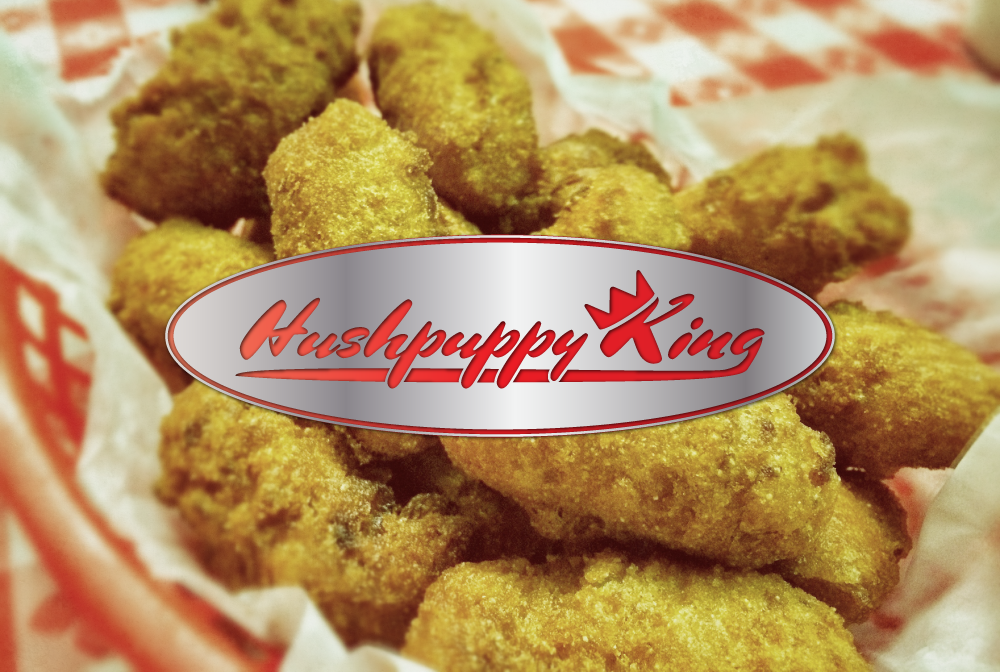 Hushpuppy King, owned and operated by the Evans family, produces the hushpuppy machine that has been used in their restaurants for over 20 years. These machines turn out the tens of thousands of delicious hushpuppies daily that has made their restaurants famous worldwide.
The hushpuppy machines are extremely durable. Every hushpuppy maker is machined by hand. They are made of cast aluminum and stainless steel and they are easy to clean. The Hushpuppy King machine will hold approximately 6 quarts of mix at a time. It's been called a Hushpuppy Gatlin Gun because of the way it shoots out hushpuppies that are the same shape and size. The Hushpuppy King will easly do 230 hushpuppies in one and half minutes!
The machines can be used not only for making hushpuppies, but in making apple fritters, and anything else that is shaped like a hushpuppy!
When you buy a hushpuppy machine from us, you can be assured of prompt delivery. We also have all the parts and supplies to service your machine.
The machines are a must have for restaurants that serve hushpuppies. They are also great for church fellowships, concession stands, hunting clubs, etc. For those who enjoy outdoor cooking, we have portable stands so you can make your hushpuppies outside.
If you're in the business of serving up hushpuppies, this machine is well worth the money.Call 256-497-3739 to order your hushpuppy machine today! Just ask for Johnny or Jerry.
Or write to us at: Hushpuppy King 22245 East Yorkshire Dr Athens, Alabama 35613